Locked Down in Loserville:
Lately I have been feeling like a total loser locked down in Loserville..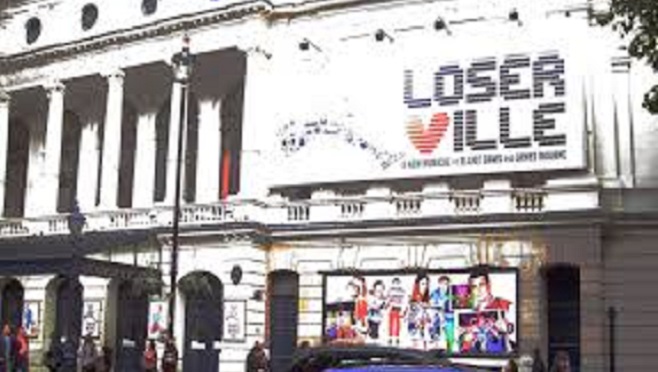 "Maybe the truth is, there's a little bit of loser in all of us. Being happy isn't having everything in your life be perfect. Maybe it's about stringing together all the little things." ~Ann Brashares
I think I speak for all of us when I say, "This virus pandemic sucks."

I am an American who decided to relocate to Bangkok, Thailand in mid – 2018.

Although I was aware that we have a global virus pandemic every one hundred years or so here on earth, the last one being the Spanish Flu around 1920, and the Cholera pandemic of 1820 prior to that, like almost everybody else I was not prepared for it when the calendar turned to 2020.

(I wrote an article about the pandemic Click Here...)



This was not the life I envisioned for myself when I made the decision to move to Thailand.

It all started out so simply. It was a random weekend getaway to Key West, Florida to escape my ordinary average life in Loserville.

It was in Key West that I met a lovely lady from Thailand named Som Jai. She said her name meant to be content with everything you had in life. I would have been content to spend the rest of my life with her, but it was not meant to be.

My only option was to relocate to Thailand, and find a suitable replacement, it was a journey that would completely change my awareness . According to Embracing Nirvana it is our monkey minds that disrupt our awareness
After working for 25 years doing the same job, and saving 15% of my pay every week, I finally had enough cash saved to start a new life abroad in Thailand.

Enough of the back story let's embrace life in Loserville.

The life I envisioned for my self was living in a nice luxury condo that cost less than a small apartment on the poor side of town in America… Check

Eating cheap delicious Thai food just outside of my condo… Check

Visiting Buddhist temples, and Embracing Buddhist teachings… Check

The occasional trip to the Red Light districts of Bangkok to enjoy a cold beer, and watch lovely Thai ladies dance on stage, and maybe invite one to join me for a drink… Check Check

Then in late December of 2019 reports were coming out of China about a contagious virus that was out of control and wreaking havoc in the city of Wuhan.

By the end of January it was obvious that China had a problem with a coronavirus outbreak and it was quickly spreading into global pandemic status.

By mid-February countries worldwide had a big problem on their hands.
Thailand still under military rule has done a great job of controlling the spread of the virus. They started by restricting incoming international air traffic by requiring foreign nationals to present a health certificate at check-in certifying they have tested negative for Covid-19 no more than 72 hours prior to departure.

Passengers were also required to have health insurance in the amount of $100,000 that covers Covid-19 treatment.

Eventually they completely closed their borders, and their international airports to all incoming international flights. People outside of Thailand were not allowed to enter the country, those who were here had better plan to stay awhile because they were not going to be allowed to come back anytime soon.

They soon declared a state of emergency, and closed down all non-essential businesses.

All schools, hair salons, malls, and department stores were closed. Restaurants became take out only, and were not allowed to sell alcohol.

Of course the go-go bars were all closed as well. Not that I went there all that often anyway, but it was a missing part of my routine.

They also banned the sale of alcohol with only a few hours' notice. They did this to keep large crowds of people gathering in order to control the spread of the virus. The booze ban started April 10th, and was finally lifted on May 3rd.

I have been called a functioning alcoholic in the past. Most people focus on the alcoholic part I always said I was still functioning. Going 22 days without an alcoholic beverage was annoying especially when there was nothing to do but stay in my condo alone, but I only suffered boredom as a result.

Restaurants now allow customers to eat inside, but social distancing must be observed.

Face masks are required to even enter a 7 – 11 store, along with a temperature check. You can buy alcohol there now, but you still cannot have an alcoholic drink with your meal, if that makes any sense.

Malls have been reopened, facemasks, a temperature check, and a tracking app downloaded onto your phone are required to enter a mall. Big brother is watching you.

Fun times we are having in the new world order controlled Loserville.
Come join us on Facebook
Click here...
Are you locked down in Loserville?
Loser's World is a participant in the Amazon Services LLC Associates Program, an affiliate advertising program designed to provide a means for sites to earn advertising fees by advertising and linking to Amazon.com.

All links on this site are subject to being sponsored content for which we will receive financial compensation.